integrity matters
PSI has been ranked by Business.com and BusinessNewsDaily.com as the best Business-to-Business (B2B) Commercial Collection Agency in the U.S. for 2020, 2021, 2022 & 2023!
PSI Prestige Services is one of the most highly respected collection agencies in the industry.  We have been in business over 27 years now and have 0ver 65 years combined experience.  We have proven to be responsible, reliable, trusted and above all, respected by our clients.   The following is a list of just some of the benefits you will receive when you choose PSI to assist you on your past-due debtor accounts.
Our Debt Recovery Service Advantages: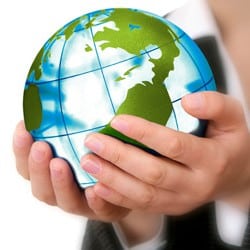 Online access to claims 24/7: You may check the status of your claims anytime you wish via our website. Simply enter your name and password and our system will bring up an alphabetical listing of all your accounts. You may then click on each account and actually view our database debt collection notes. Our online collection agency service allows you to check the status of your claims when it is convenient for you. Our nationwide and international collection agency services are integrated with the newest cutting edge technology.
Accredited recognition from the BBB:  Our reputation means everything to us and we have worked hard to prove we are the best collection agency in the business.  Our "accredited" BBB status means we have gone above and beyond the standard for integrity, honesty and customer satisfaction.  We are also proud to be the BBB 2023 Silver Award Recipients for over 20 years as an "accredited" member of the BBB and our 5-Star BBB reviews!
No debt collection, no fee: We only take a contingency fee if we collect. If our debt recovery service fails, no fee. What better incentive is there for a debt collection agency to work your files. Collecting money is our bread and butter and we know that we need to collect accounts in order to profit. Our collection rates average 5% to 10% lower than other agencies.
Free FINAL NOTICE forms: Our final notice forms are very effective and free for you to use. You may copy and use the Final Notice forms as often as you want at no charge. If the debtor does not respond to the Final Notice form, you can then place the account with our collection agency for standard collection agency service.
Professional skip-tracing: We can find almost anyone in a matter of seconds and even obtain their date of birth, social security number and other vital information that helps us to locate the debtor. We perform skip-tracing on a daily basis on collection files that are placed with our firm and the costs are not passed onto you. It is simply the cost of doing business for our firm. In order to collect effectively, skip-tracing and investigations are always necessary. We can investigate businesses as well to determine if they have lawsuits, liens, judgments and/or UCC filings.
Bank Account Searches:  We have sources available to perform bank account searches on judgment accounts.  These costs are not covered by our services and it would be at your discretion if you wish to pay to have a bank search performed.  We have collected many judgments effectively in this manner.
Attorney forwarding: If the debtor continues to ignore all our collection efforts, the claim is forwarded to our attorney in the debtor's area. This is effective since the attorney is right in the debtor's "backyard". All our attorneys are members of the Commercial Law League of America (CLLA) and are fully licensed and bonded. We have had experience with these attorneys for over 20 years and know which attorneys are the absolute best for a given situation.
Proven Record of Performance: We have one of the highest collection ratios in the country.  Experience and longevity really do matter and it is why we are so successful!
For more information about our business to business and commercial collection agency services, please select "What we do" from the menu at the top of this page.