Jan 27, 2023
Commercial Debt Collection in Jersey City
Located in the northeast section of New Jersey is Jersey City, the state's second largest city. As of 2020, Jersey City had a population of more than 292,000 residents, which is an 18 percent increase from 2010.
History of Jersey City
Before it was known as "Jersey City," the area was inhabited by a collection of Native American tribes called the Lenape. In the 17th century, the area attracted the Dutch West Indian Company, which headquartered out of the area for several years.
In the 19th century, the state ownership of Jersey City was legally disputed about between New York City and the state of New Jersey. It wasn't until 1834 when a treaty was established for New Jersey to get control of the city. In the later years of the 1800s, Jersey City used as one of the four main routes of the Underground Railroad and eventually three passenger railroad terminals were opened.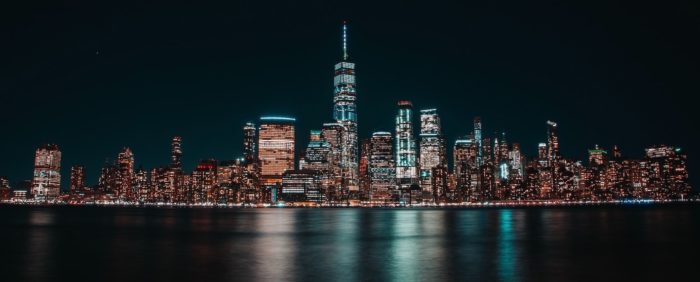 Economy in the 21st Century
In recent years, Jersey City has become a regional employment center with more than 100,000 public and private sector jobs. Some of the top industries in the city include money management, retail, intermodal freight transport, casino entertainment, and food manufacturing.
As of 2017, top employers by employee count include:
Goldman Sachs & Co. Inc.: 3,782 employees
United States Postal Services: 3,182
Jersey City Board of Education: 2,494
Pershing LLC / Mellon Bank: 2,000
New Jersey City University: 1,663
JP Morgan Chase Bank: 1,592
Jersey City Medical Center Inc: 1,534
Citigroup Inc.: 1,500
Arts & Culture
Jersey City has become bloomed in a variety of arts and cultures over the past several years. Notable landmarks include the Statue of Liberty National Monument, Liberty Science Center, Colgate Clock and the White Eagle Hall. The city also has an impressive number of museums and libraries for its residents and tourists. Popular attractions include the Jersey City Free Public Library, Central Railroad of New Jersey Terminal, the Jersey City Museum, Mana Contemporary and the Martin Luther King Drive Station.
Commercial Debt Collection Laws
In Jersey City, there are several significant commercial debt collection laws that help how debtors return money to creditors. The interest rate for legal cases is up to 30 percent (as provided by contract). The interest rate is 1 percent on judgments up to $15,000, and an additional 2 percent on judgments in excess of $15,000.
In regards to the city's stance on statute of limitations:
Open Accounts: 6 years
Sale of Goods: 4 years
Written Contracts: 6 years
Domestic Judgments: 20 years
Foreign Judgments: 20 years
For a more comprehensive summary of the B2B debt collection laws in Jersey City and the overall state, visit our New Jersey commercial debt collection laws page.
Contact Prestige Services, Inc.
Prestige Services, Inc., (PSI) was recently awarded as the best B2B Commercial Debt Collection Agency of 2023. Business.com came to their concluded awarding based off PSI's exceptional services, quick and effective collection efforts, and online portal features.
Visit the Services Page for a list of how Prestige Services, Inc., can help you with accounts receivable outsourcing, free Final Notice forms, professional skip-tracing options, and more!
Contact us by phone, by email, or request a quote at our contact form!