Dec 8, 2016
What is the Fair Debt Collection Practices Act?
The Fair Debt Collection Practices Act is a consumer protection amendment that limits how third-party debt collectors communicate with consumers who are in debt to another person or company. Third-party debt collectors, also known as collection agencies, are usually hired on by a person or company (aka "creditor") in order to collect debt that a person has to them.
Origins of Fair Debt Collection Practices Act
Originally approved on September 20, 1977, the FDCPA is an amendment to the Consumer Credit Protection Act, as Title VIII of the act. The FDCPA is also used in conjunction with the Fair Credit Reporting Act, which a U.S. Federal Government legislation that promotes accuracy, fairness, and privacy of consumer's information in consumer reporting agency files (Wikipedia.org).
When the amendment was approved, it only applied to third-party collection companies, as opposed to in-house collection departments. Over time, attorneys have also been placed liable as "debt collectors," since they regularly engage in debt collection (AmericanBar.org). The FDCPA also strictly covers personal, family, or household transactions; this means that business-to-business debts are not subject to the amendment (FDIC.gov).
What Does THE FDCPA Prohibit?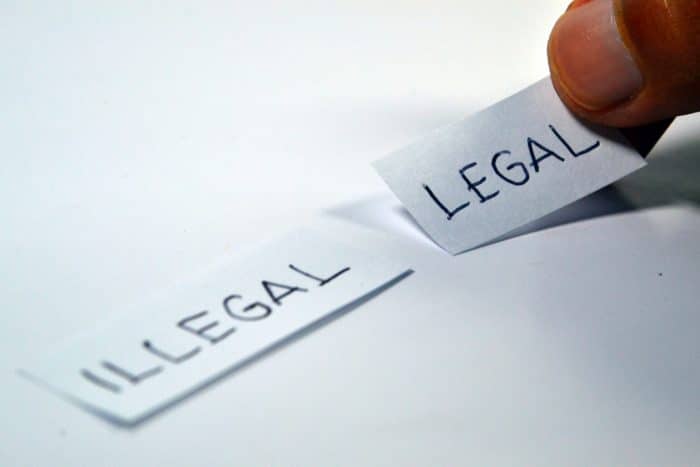 The FDCPA was approved to grant consumers more freedom with dealing with collection agencies. Prohibited collection agency conduct includes (FTC.gov):
Contacting consumers by phone outside the hours of 8:00 a.m. to 9:00 p.m. local time, as well as any other times that are deemed inconvenient to the consumer.
Communicating with consumers at their place of employment.
Contacting a consumer despite knowing an attorney represents them.
Misrepresenting the debt or using deception to collect the debt (e.g. pretending to be a law enforcement office or attorney).
Publishing the consumer's name or address on a "bad debt" list.
Seeking unjustified debt amounts.
Contacting the consumer by embarrassing media, such as a post card.
Reporting false info on a consumer's credit report.

WHAT DOES THE FDCPA Require?
While the FDCPA strictly prohibits collection agencies from a list of behavior, it also requires collection agencies to conduct ethical actions including (FTC.gov):
Give the name and address of the original creditor in every communication attempt.
Provide verification of the alleged debt by the consumer.
File a lawsuit in proper venue
Notify the consumer of their right to dispute the debt with the collector. The debt collector is also required to send a 30-day notice within five days of initial communication with the consumer.
FDCPA Criticism
Over the years, the FDCPA has gained scrutiny for some of its requirements, one of which is the Catch-22 factor when using the required Mini-Miranda warning in phone voicemails. Under the warning, a collection agency is required to identify itself in any communication with a consumer, while also making sure not to disclose the matter of debt of the consumer to anyone else. If a collection agency can't reach a consumer by phone call and resorts to leaving a voicemail, they must identify themselves and their company. According to the FDCPA, if someone else (not the consumer) happens to overhear that voicemail, then the FDCPA could rule that the collection agency violated the third-party disclosure agreement (InsideArm.com). This complication is currently being disputed, but has yet to be resolved and modified within the act.
Sources
Wikipedia.org: https://en.wikipedia.org/wiki/Fair_Credit_Reporting_Act
AmericanBar.org: http://www.americanbar.org/content/newsletter/publications/law_trends_news_practice_area_e_newsletter_home/10_spring_bl_feat2.html
FTC.gov: https://www.ftc.gov/enforcement/rules/rulemaking-regulatory-reform-proceedings/fair-debt-collection-practices-act-text
InsideArm.com: https://www.insidearm.com/news/00011707-legal-ruling-further-muddies-waters-on-th/
As one of the most highly respected collection agencies in the industry, Prestige Services, Inc. (PSI Collect) provides professional and trusted service to clients all over the United States. It's of upmost importance to adhere to the requirements of the Fair Debt Collection Practices Act.