Jun 22, 2017
What are Bad Check Laws?
In the United States of America, bad check laws are established to determine the consequences when people provide bad checks to pay for product or service purchases. If a check is bounced, it's considered a bad check. The following page includes details on bad check penalties and steps to take if you receive a bad check.
What are Bad Check Penalties?
There are two primary types of bad-check penalties: 1) civil penalties, and 2) criminal penalties. The harshness of the two bad check penalties can be dependent on that state they occur in. Civil penalties are generally reserved for people who make bad checks and don't correct or pay back the debt in a timely manner. If a person receives a civil penalty, the penalty amount can be triple the amount of the bad check, and include legal fees and damages. (WalletHub.com)
Criminal penalties are the harsher of the two and are usually for people who've intended to defraud the payee. The criminal punishment can be as small a a misdemeanor or as large as a felony, it's dependent on the bad check amount, how many were written, and a state's laws for bad checks. Criminal penalties tend to be more difficult to prove than civil penalties because the complication of finding actual proof that someone intended to commit check fraud by using a bad check (WalletHub.com).
What If Someone Gives You a Bad Check?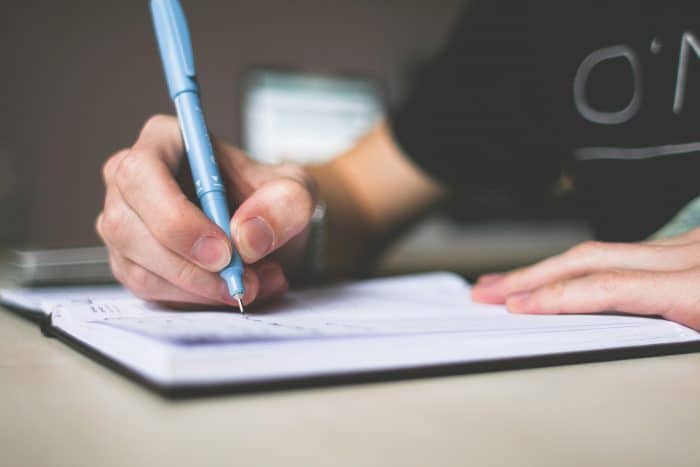 So what happens if you receive the bad check from someone? If this happens, there are a variety of steps to take if this happens to you (FreeAdvice.com):
Call the customer and ask them to fix the bad check or pay you back in cash.
Send the person a certified letter demanding payment for the bounced check (with a return receipt).
Contact the bank with which the bad check was based, to determine the status of the person's account and/or bad check.
Send written notice to the bad check giver, followed by a prosecution request to the office of the local district attorney or prosecuting attorney.
If the other options fail, sue the bad check giver in small claims court.
If the bad check amount is low and/or you don't have time to resolve bad check, contact a collection agency to sort out the issue.
It's important to document everything if a person gives you a bad check, including their name, address, and phone number. If you send any written notices or certified letters, make sure to make copies in case the situation escalates and you need proof that you reached out to the bad check giver.
Sources
WalletHub.com: https://wallethub.com/edu/bad-check-laws/14289/
FreeAdvice.com: http://law.freeadvice.com/general_practice/contract_law/contracts_checks_insufficient_funds.htm