Nov 28, 2018
Should I Make a Deal on an Invoice?
We've covered how to communicate with clients with unpaid invoices and how to determine effective payment plans for those clients. Have you ever considered making a deal with a client on an unpaid invoice? This article will review if you should make a deal on an unpaid invoice and better strategies to make sure invoices are paid off.
 How is the client's business doing?
One of your client companies has repeatedly failed to pay their invoice. Are they short on cash to pay the invoice or are they just trying to cheat you? Take a look at their company progress to clarify why they're not paying you. Check the news to see if your client has had significant changes in their operations. This can include:
Layoffs or upper-administrator leaving
Moving or closing of offices in other cities
Getting bought out by other companies
New competitors
Offering new services
If you see any of the changes included above, that may be a cue that there's a shakeup in your client's business finances that is affecting their lack of invoice payments.
How does the client respond to invoices?
What does your client do when you send them invoices? Do they ignore the message or do they directly say they can't afford the invoice at that time? Sometimes unpaid invoices slip through the cracks and a client doesn't realize it hasn't been paid. Keep an eye on your client's responses to messages or during meetings with you; how they act could be a significant role in how they will handle their invoice payments.
Why would I make a deal?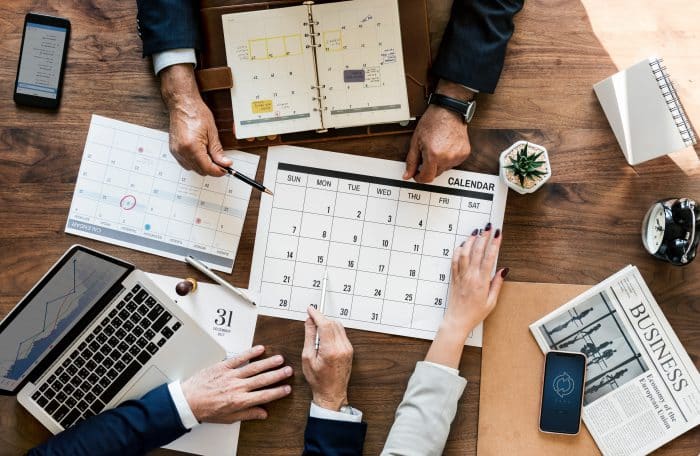 Usually, the main reason to make a deal on an invoice is to make sure that you receive some sort of payment from the client. If this were a client who has a history of not paying their invoices, a better option would be to contact a commercial collection agency to try getting all of the money from the unpaid invoice. If you decide to try to make a deal with the unpaid client, there's always a chance that the client will take further steps to avoid paying the new amount.
What are my options?
There are always other options for making invoice deals when dealing with clients who don't make payments on invoices. One option is to give discounts for early payments and to charge penalty fees for late payments. Early payment discounts can be an effective option to encourage your clients to pay ahead of the due date. Paying ahead of time might also be an encouragement when they're faced with the option of being charged an additional amount with a late payment.
How many days should occur for you to consider making a deal on an invoice? There are always things to consider before opting to make a deal on an invoice. Once you've tried your other options, sometimes it's a better choice to let a commercial collection agency handle a client who refuses to make invoice payments.