Oct 26, 2021
Commercial Debt Collection in Tulsa
Tulsa is classified as the second largest city in Oklahoma, making up more than 200 square miles in the state and a resident population of 413,000. In the Tulsa metropolitan area, the population rests at more than 1 million.
As a city called one of America's "most livable large cities," Tulsa is considered the cultural and arts center of the state of Oklahoma. The city offers two art museums, one of the country's largest concentrations of art deco architecture, and full-time professional opera and ballet companies.
Tulsa Economy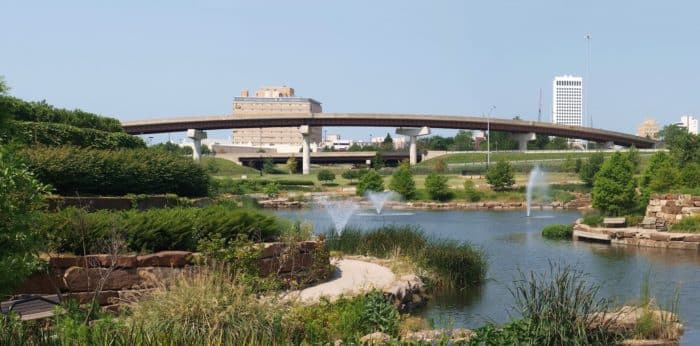 For more than 100 years, the biggest driving forces of Tulsa's economy are those in the energy industry. Once named the "Oil Capital of the World," Tulsa has been the headquarter city for a variety of oil companies including Warren Petroleum, Getty Oil, CITGO, and Skelly Oil. The city also is home to several gas-related companies, such as Williams Companies, ONE Gas, Syntroleum, and ONEOK. Other rising industries in the large Oklahoma city include the aerospace, drone, law, accounting, and medical industries.
With the increase in businesses over the years, Tulsa has made several changes to how it collects money from its businesses, residents, and visitors. As of 2021, Tulsa has a 8.5% sales tax. This overwhelming tax has given city representatives the ability to work with large city budgets to improve the city's infrastructure. The 2021–2022 budget alone is proposed at almost $800 million.
Commercial Debt Collection Laws
What does a bolstered city budget and economy mean for Tulsa? How does the Oklahoma city present commercial debt collection laws and regulations for failing businesses? The statute of limitations is 5 years for written contracts, domestic and foreign judgments, and the sales of goods governed by UCC. For open accounts, the statute of limitations is 3 years.
For details on commercial debt collection laws in Tulsa and the state of Oklahoma, visit our Oklahoma Summary Laws page.
Contact US
Looking for professional help with commercial debt collection? Contact Prestige Services, Inc., to learn which of our services would be best for you. If you're looking for a final notice form, we offer free forms to our clients for commercial, B2B collection accounts. You can reach us via our contact form, by mail, or by phone!
Sources
https://en.wikipedia.org/wiki/Tulsa,_Oklahoma
https://www.forbes.com/2009/04/01/cities-city-ten-lifestyle-real-estate-livable-cities.html?sh=21e43aa27746
https://www.salestaxhandbook.com/oklahoma/rates/tulsa
https://www.cityoftulsa.org/press-room/mayor-presents-proposed-fy22-city-of-tulsa-budget/