Jul 25, 2022
Commercial Debt Collection in Orlando
As one of the most popular cities in the world, Orlando is the county seat of Orange County in Florida. As of 2017, Orlando's metropolitan area population stood at more than 2.5 million residents, making it the 6th largest metropolitan area in the Southern United States. As of 2020, the city of Orlando itself had a population of 307,573.
The popularity of Orlando is so significant because of its beauty and location of theme parks, such as Walt Disney World Resort, Universal Orlando Resort, and more. In 2018, tourist attractions brought in more than 75 million visitors to the city.
A Brief History
The area that would become Orlando was first created as a Native American Seminole reservation in 1823. Upon establishment of the Indian Removal Act of 1830, those within the Seminole reservation were relocated from Florida to Oklahoma.
From 1875 to 1895, Orlando became the hub of Florida's citrus industry. In 1895, there was a drastic freeze around Florida that caused citrus groves to die.
As the 20th century came around, Orlando experienced extensive housing development and many neighborhoods in the city were constructed. This housing construction boom hit a snag in the late 1920s by a combination of hurricane destruction and the Great Depression. The most critical event for Orlando's economy occurred in the 1970s with the opening of Walt Disney World.
Orlando's Economy
As mentioned above, tourism is a big driver to the Orlando economy. Orlando is also a major industrial center and includes nationally-recognized groups of digital media, agriculture technology, aviation, aerospace, and software design. There are also several engineering-based companies in the Orlando metro area, including: Lockheed Martin, Mitsubishi Power Systems, US Air Force facilities, Naval Air Warfare Center Training Systems Division, US Army Research, Development and Engineering Command, and Air Force Agency for Modeling and Simulation.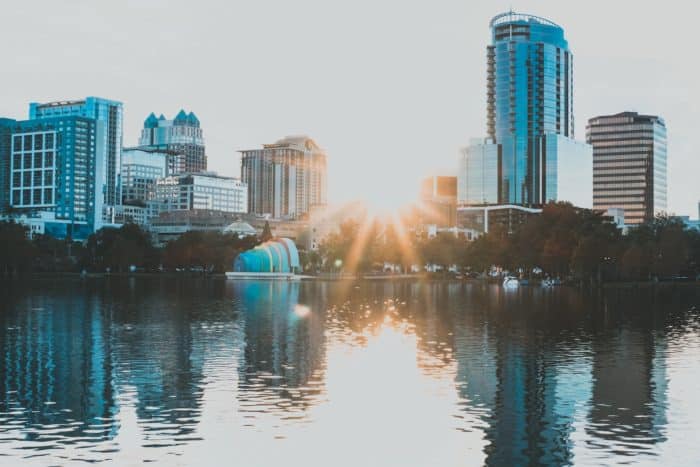 The entertainment economy of Orlando is made up of several high-value companies. With the presence of Universal Studios, Disney's Hollywood Studios, and Florida Interactive Entertainment Academy. In addition to its entertainment sector, healthcare is another leading economical industry in Orlando. The city has 2 main non-profit hospital systems, which includes Level 1 trauma center and Level 3 neonatal intensive care units.
Orlando's top employers include:
Walt Disney Co.: 56,800 employees
Florida Hospital: 19,270 employees
Wal-Mart Stores Inc.: 16,757
Publix Super markets Inc.: 15,606
Universal Orlando: 12,500
Orlando Regional Healthcare System: 11,093
Central Florida Investments: 7,500
Lockheed Martin Corporation: 7,300
Marriott International Inc.: 6,312
Commercial Debt Collection Laws
Now that you know the history and economical statistics for one of the largest and most popular cities in the United States. Now, how does the city fare with commercial debt?
In a city where tourism is high, population is thriving, and there are several huge-level corporations taking in millions of revenue every year, it can be exhausting for struggling creditors to survive when businesses don't pay their loans. If your business has loaned money to another business, here is a summary of statute of limitations laws that will you:
Open accounts: 4 years
Written contracts: 5 years
Domestic judgments: 7 years (and renewable)
Contact Prestige Services, Inc.
If you have any more questions about commercial debt collection laws in Orlando or the Florida state in general, visit our Collection Laws Summary page.
If you're interested in getting money owed to you by another business, reach out to Joy for a free quote or appointment: via contact form, email, or by phone at (800) 523-2797.