Oct 27, 2022
Commercial Debt Collection in Omaha
With a population of more than 486,000, Omaha is the largest city in Nebraska, which sits in the Midwestern area of the United States. Omaha is the anchor part of the Omaha-Council Bluffs metropolitan area, which had a total of about 1,000,000 people in 2020. However approximately 1.5 million people live within the Great Omaha area, which includes a 50 mile radius of Downtown Omaha.
Omaha's Founding
The Omaha area was originally founded by spectating people who were residing in the neighboring Council Bluffs, Iowa, area. As it sits along the Missouri River, the original Omaha area included a crossing called Lone Tree Ferry which earned the city a nickname, the "Gateway to the West."
Since the 17th century, various Native American tribes have lived on the Omaha land, such as the Omaha and Ponca tribes. The Omaha area expanded significantly in the following few centuries.
In the early 19th century, there were several fur trading outposts around the area and the American Fur Company was officially created. In the mid 1800s, the Union Pacific Railroad began building westward railways to expand shipping to other areas of the country.
Economic Age
In the beginning of the 21st century, much of Omaha was focused on the construction of entertainment venues and improving infrastructure. Some new constructed buildings included: One First National Center, CenturyLink Center, Slowdown/Film Streams, Midtown Crossing, and the Holland Performing Arts Center.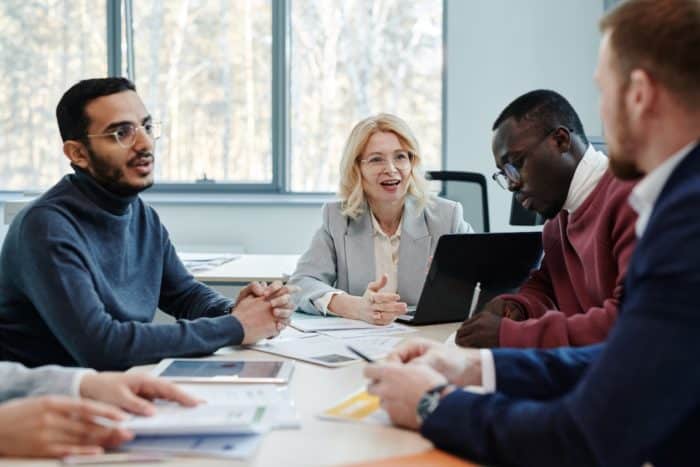 Omaha is currently the headquarters of several major corporations, including Gallup, TD Ameritrade, First National Bank, and Werner Enterprises. The top employers in the city are as follows:
Offutt Air Force Base: 7,500+
CHI Health: 7,500+
Omaha Public Schools: 5,000
Methodist Health System: 5,000
Nebraska Medical Center: 5,000
University of Nebraska Medical Center: 2,500
First Data: 2,500
Union Pacific: 2,500
Hy-Vee: 2,500
First National of Nebraska: 2,500
The city of Omaha also is the home to several large tourist attractions such as the annual College World Series for baseball fans, and the Henry Doorly Zoo for animal fans.
Commercial Debt Collection Laws
For businesses in Omaha which are struggling with commercial credit and debt cases, the city and state has several specific commercial debt collection laws. For legal cases, the interest rate is 12% per written instrument or contract rate. For judgments, the interest rate is 2% above the bond investment yield of the 28 week U.S. Treasury Bill. For the statute of limitations:
Open accounts: 4 years
Written contracts: 5 years
Domestic judgments: 5 years (renewable every 5)
Foreign judgments: 5 years (non-renewable)
For more details on commercial debt collection laws in the Omaha area, visit our Nebraska collection laws summary page.
If your business is struggling with obtaining due payment from commercial debtors, reach out to Prestige Services, Inc., to hear how our services will work for you. Contact us via phone at (800) 523-2797, email, or by contact form.