Nov 28, 2021
Commercial Debt Collection in Grand Rapids
Grand Rapids is the second most populated city in Michigan, with more than 1 million residents making up its metropolitan area. While Grand Rapids was founded by American settlers in the 1800s, the area has been home to indigenous people for thousands of years.
A Thriving History
In the early 1800s, Grand Rapids was known as a large trading post for European travelers to barter furs, metal and textile goods with tribes around the land. The first few tribes to live on the Grand Rapids land included those from the Hopewell culture, the Prairie Indians, the Potawatomi, and the Ottawa.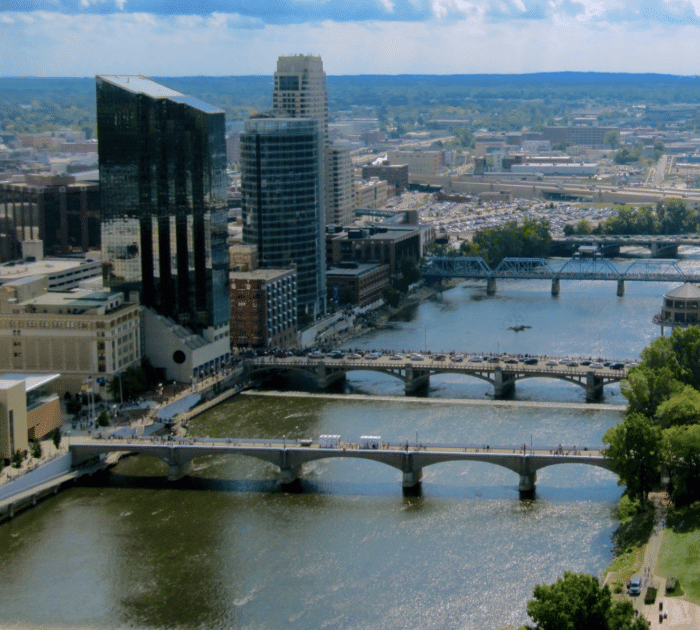 In the 1900s, Grand Rapids was known as the "Furniture City." The Michigan city was surrounded by a variety of woods (e.g. oak, maple, basswood, walnut, ash, beech, pine), thus spurring the creation of wooden furniture.
Business Progress
Eventually, Grand Rapids shifted its top performing industry from furniture manufacturing to suburbanization and retail. In recent years, Grand Rapids has become a home to many employers including:
Spectrum Health
Meijer
Mercy Health
Gentex
Amway Corporation
Herman Miller
Perrigo Company
Steelcase Inc.
Farmers Insurance Group
In the past 20 years, the tourist industry has changed Grand Rapids to offer world-class attractions, outdoor recreation areas, active art and music communities, and around-the-year activities. Despite its thriving success in the tourist industry, Grand Rapids faces structural issues that have cost the city millions of dollars.
City Debt Issues
One of the biggest issues facing communities in Grand Rapids and the state of Michigan is the problem with financing pensions and health care benefits for retirees. This $325 million retirement benefit debt accounts for nearly 30 percent of general revenue and approximately $1,700 for each Grand Rapids resident.
The heavy burden of debt is of several large hurdles for Grand Rapids business owners, especially during the 2021 pandemic. Other facts include the state's commercial debt collection laws for interest rates, statutes of limitations, bad check laws, and the status of collection agency bond and licenses.
The statute of limitations for Grand Rapids includes:
Open accounts: 6 years
Written contracts: 6 years
Sales (UCC) contracts: 4 years
Domestic judgments: 10 years
Foreign judgments: 10 years
For more information on commercial debt collection laws in Michigan webpage!
Sources
https://en.wikipedia.org/wiki/Grand_Rapids,_Michigan
https://www.bridgemi.com/guest-commentary/grand-rapids-must-deal-its-debt