Jun 28, 2019
Commercial Debt Collection in Denver
As the largest city in Colorado, Denver is home for a lot of residents and thriving businesses. Denver is ranked as a beta world city by the Global and World Cities Research Network and has a rich history of being the starting city of many restaurants, telecommunications companies, and other major corporations. In 2015, Forbes ranked Denver first on its list of Best Places for Business and Careers (wikipedia.org). As a city with some an extensive background with business success, what happens if a business fails or falls into debt? This article will cover the economic aspects and debt aspects of Denver.
Denver's Business Success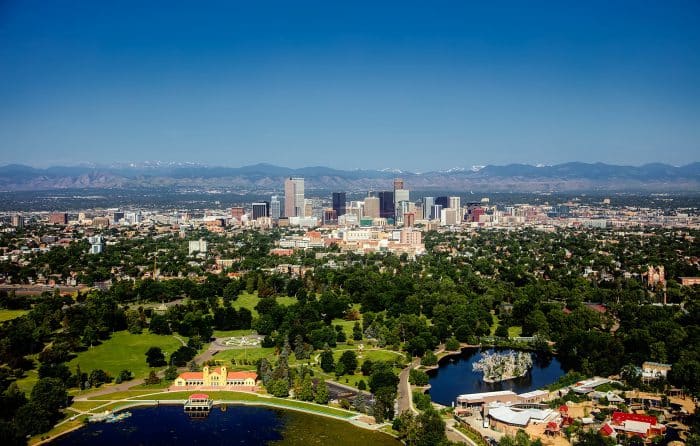 Denver is home to several top Fortune 500 companies and business relocations than anywhere in the region. Their casino industry has repeatedly pulled in record numbers of revenue; in the state of Colorado, casinos brought in $41.7 billion in 2018, up 3.5% from 2017 (cbslocal.com).
One big industry that has increased Denver and Colorado's revenue in recent years has been from legal marijuana sales. In less than four years, Colorado saw $500 million in total state revenue from marijuana sales and has currently generated more than $1 billion from the industry (cnbc.com).
With its location being so close to the Rocky Mountains, Denver has been a home for many mining and energy companies. The mineral-rich city has also seen an increase in the oil industry and advanced in hydraulic fracturing.
Commercial Debt in Denver
What happens when a business in Denver goes into debt and owes a credit agency money? In cases of consumer debt, the Colorado Fair Debt Collection Practices Act (CFDCPA) is there to monitor debt collectors as they reach out to debtors. But the CFDCPA doesn't affect commercial debt. Where there may be limitations of government-based reviews of commercial debt collection, Denver does have set laws that affect the commercial debt collection process. The current Denver statute of limitations allows for commercial debt accounts be open for six years; this includes written contracts with signed promissory notes being open for six years, and written contract goods and services being open for three years. For more information on commercial collection laws in Denver and Colorado, visit our webpage: https://psicollect.com/colorado/
Sources
https://en.wikipedia.org/wiki/Denver#Economy
https://denver.cbslocal.com/2019/06/13/colorado-casinos-took-in-record-combined-revenue-in-2018/
https://www.cnbc.com/2019/06/12/colorado-passes-1-billion-in-marijuana-state-revenue.html