Oct 16, 2023
Commercial Debt Collection in Corpus Christi
Corpus Christi is located in the southern region of Texas and is the largest city of the Nueces County. With almost 320,000 residents in 2020, Corpus Christi is the eighth largest city in Texas. The city covers 160 square miles of land and 328 square miles of water.
Local Commercial Debt Collection Laws
For businesses in Corpus Christi, there are a number of commercial debt collection laws in place. The legal interest rate is 18% with an agreement and a possible charge of up to 6% without an agreement. The statute of limitations of commercial debt in Corpus Christi include:
Open Accounts: 4 years
Written Contracts: 4 years
Promissory Notes: 6 years
Domestic Judgment: 10 years (renewable)
Foreign Judgments: 10 years (renewable)
For more information on commercial debt collection laws, visit the Texas cities page.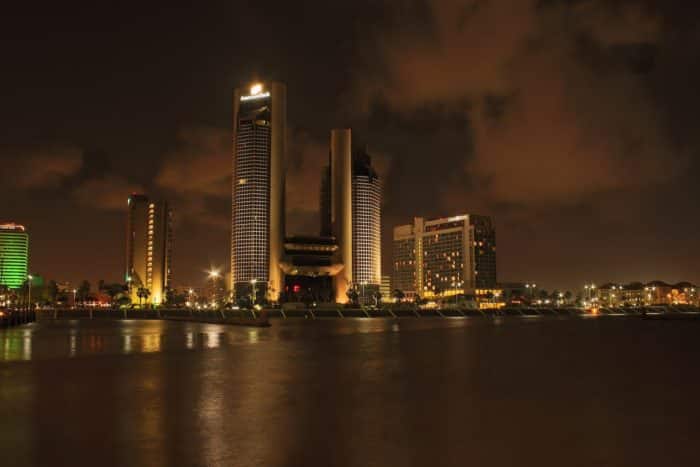 A Corpus Christi History
The Corpus Christi area is one of the oldest city areas in Texas, with Spaniards and Europeans traveling the area between the 16th– 18th centuries. In 1839, the first known permanent settlement of Corpus Christi was established as a small trading post that sold supplies to a Mexican revolutionary army nearby.
The city also features several historical sites like the Corpus Christi Cathedral and the Art Museum of South Texas, housed in a stunning modernist building designed by renowned architect Philip Johnson. Corpus Christi's cultural diversity is celebrated through events like La Posada, a Mexican-American holiday tradition that showcases the fusion of cultures in the region.
Beautiful Culture & Scenery
Miles of sandy beaches, such as North Beach and Padre Island National Seashore, draw visitors in to Corpus Christi with its warm sands and inviting waters. These beaches not only provide a haven for relaxation and water sports but also host an array of marine life, making them a paradise for nature enthusiasts.
The city's iconic Corpus Christi Bayfront is an emblem of its coastal charm, offering picturesque views of sailboats, marine life, and the iconic USS Lexington Museum on the Bay.
Economy of Corpus Christi
In Corpus Christi, the majority of the employers are in the services, wholesale and retail trades, and government sectors. The city's commitment to education and research is also notable, with Texas A&M University-Corpus Christi fostering academic growth and contributing to the community's intellectual vitality.
As of 2023, the top employers in Corpus Christi include:
Corpus Christi Independent School District: 5,134 employees
Naval Air Station Corpus Christi: 5,000
City of Corpus Christi: 4,100
HEB Stores & Bakery: 3,847
CHRISTUS Spohn Hospital: 3,000
Driscoll Children's Hospital: 3,000
Corpus Christi Army Depot: 2,900
Kiewit Offshore Services: 2,184
Corpus Christi Medical Center: 2,000
Bay LTD: 1,700
Contact Prestige Services, Inc.
Are you looking for award-winning commercial debt collection services? Prestige Services, Inc., provides a variety of extraordinary services including: free final notice forms, professional skip tracing, bank account searches on judgment accounts, attorney forwarding, and proven record of performance.
Click here for laws in other US states.
If you're interested in learning how Prestige Services, Inc., can help you and your business, contact us by phone, email, or contact form!