Feb 22, 2021
Commercial Debt Collection in Albuquerque
Founded in 1706, Albuquerque is the most populous city in the state of New Mexico with an estimated 560,513 residents according to the 2019 census. Known for the scenic background that the Sandia–Manzano Mountains provide, it also features the Rio Grande River flowing through the eastern part of the city. As most cities during the COVID-19 era, Albuquerque has faced difficulties that have impacted businesses, the economy and the collection of commercial debt.
The Economy
Located in the heart of the New Mexico technology corridor, Albuquerque's economy relies heavily on technology, education and government entities. With the University of New Mexico calling the city home, there is a strong base of talent that is being created to work in the growing technology and government jobs that are available. Much of the economy is also made up by the largest employer in the area Kirtland Air Force Base.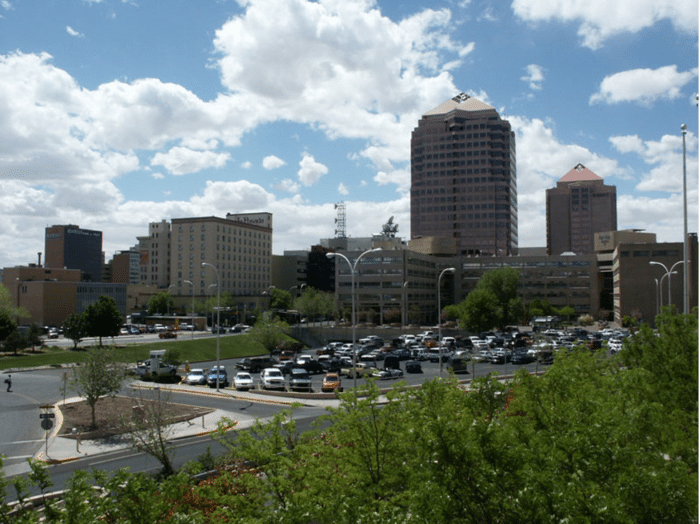 Debt in New Mexico
New Mexico ranks relatively low against the other 50 states for most categories of debt according to LendingTree.com. With rankings of 37 for credit card debt, 46 for student loans and 37 for mortgages, the state is in the bottom third for least amount of debt in the areas. The only category that lands them in the top 10 for the most debt is auto debt, where they come in at the number 4 position.
Collection Laws
Like every other state, New Mexico has to respect the Fair Debt Collection Practices Act during the pandemic. Along with federal guidelines, they also have specific state laws for statute of limitations, bad checks and garnishments that will help with the collection of commercial debt.
Click here for more information on commercial collection laws in Albuquerque and the state of New Mexico.
Sources
https://en.wikipedia.org/wiki/Albuquerque,_New_Mexico
https://www.lendingtree.com/debt-relief/new-mexico/#DebtinNewMextaglance
https://www.investopedia.com/terms/f/fair-debt-collection-practices-act-fdcpa.asp